We are writing this blog together, in the collaborative spirit we enter into everything together – life, family and our business. Here is hoping our first attempt at writing is a success! *In full honesty we did have an editor for our English…Italian and Greek being our first language it made for some interesting reading before we posted!
We wanted to share our story and our journey in finding our place in Miami and starting Unique Catering Design! It has been amazing and we have learned along the way and we have been able to share in it and been able to creative together so it has been a special road!
We came to South Florida in 2010 and in both our family traditions founded Unique Catering Design, a catering and events company in Miami fully opening in 2016. We wanted to bring sophistication and detail into the catering sphere of Miami. We saw a space for us to bring the best of ingredients and products and provide a dining service within catering with elaborate plating or simple style, basically great food no matter the spirit of the client's event. Now a decade later we have moved from a boutique company offering bespoke catering to a full service team that still offers that tailored service working with our clients to provide and create details that make the catering of events, so incredibly memorable.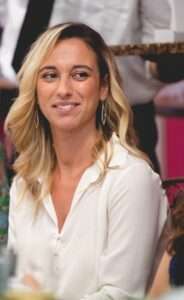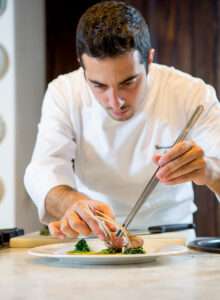 This summer, we traveled with our two children to our homes to visit family and get inspiration organically from our surroundings in Italy and Greece. Giovanni's parents' house is located in the countryside close to Milan. We spent some quality time with family and friends. And we sat to eat at trattorias and Michelin starred restaurants alike to remember traditions and experience the techniques of those who have mastered their culinary craft.
Italy is so special in many aspects not only for the rich history, but also for the strong food culture. Growing up there was one of the reasons to become a Chef. Traveling to Italy and to Europe always makes me build a deeper connection to my culture which I love spreading to others. Wandering around food markets, trying different restaurants and attending family gathering is an endless flavor inspiration that gives me the motivation of always creating new recipes and menus.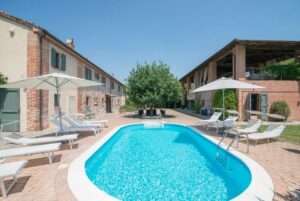 We then traveled to Stevi's home in Athens and a few days later to the island of Sifnos on the Aegean Sea of Greece. The calming vibes atmosphere of the island life has provided inspiration to Stevi as the Creative Director of Unique Catering Design. Stevi's mom and dad cooked for us and the family all dined together at their restaurant with home-made Greek cuisine with emphasis on local seafood. The family opened Tsapi's Restaurant in 1967 and this is where Stevi spent her childhood during the summer. The simplicity of the gastronomic experience each day spoke to each of us and reaffirmed our belief that the best ingredients showcase themselves in every dish.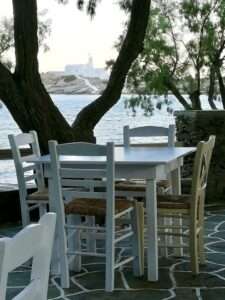 Traveling back to Greece for me is vital. Every time I go back to my country I learn more things about my background and this helps me to always be connected to my roots, keeping me grounded while living in Miami. Every trip to Greece is a never ending flavor tasting experience at my family's restaurant that always leads to culinary and design innovations for us.
Going home, bringing grandchildren to grandparents and remembering the inspiration of our homes that brought us to opening a creative culinary outlet in South Florinda is so important to us. Fresh perspectives and new ideas come with each trip home and we are both looking forward to the season ahead with the same energy, passion and purpose that makes running our company our second greatest joy in life (family first)!